Stages, Studios and People I Have Shared Them With :
Bobby King and Terry Evans, Ry Cooder, Jim Keltner, Gorge Caledaron, Hentz Powell, Jeff Healey, Buddy Guy, Meredith Brooks, Jerry Gracia, Bob Weir, Colin James, Robert Cray, Kandy Kane, Shemika Copeland, Los Lonely Boys, Jay Bird Cooder, Heart, Living Color
Stage Crews :
Stevie Ray Vaughn, Robert Cray, Amy Grant, Rod Stewart, America, Three Dog Night, The Kingsman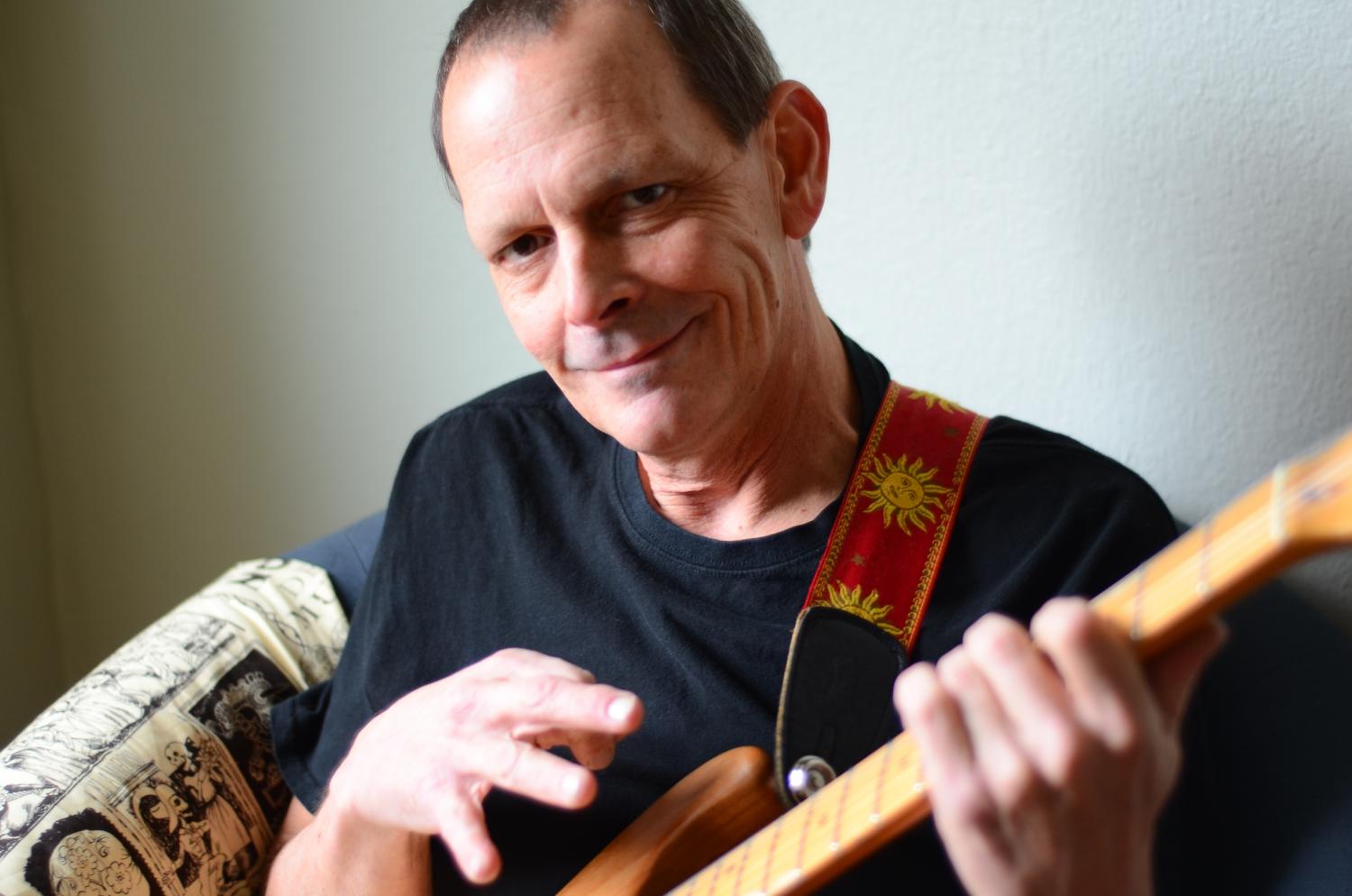 History Highlights
1975 to 1978 : White Lightning
We had a #1 song "Tomcat" on Kisn and Kvan Radio. Heart opened up for us at The Inferno in PDX. We were friends with Kiss. I had just turned 16 when we formed the group ...
See Discography
1980 : Toys
This band was the first Heavy Rock band I would work with. We dominated the high school after game sock hops through our booking agents at Pacific Talent ...
1983 : The Tempers
The first touring band I worked with in the northwest. We would work 2 weeks in PDX and then hit the road again 6 weeks at a time in primarily Washington, Oregon, Idaho ...
1986 : Meredith Brooks and The Angels of Mercy
This was my first real deal gig! We recorded and released the album "Animal Attraction" and toured our way to L.A. to showcase in all the top rooms. The Troubadour, F.M. Station, Madam Wongs. A and M Capital Records, Epic Records, Herb Cohan all interested in signing the leader and her group ...
See Discography
1989 : Steamy Windows backing band for
Bobby King and Terry Evans
Bobby and Terry had done 2 albums together and needed a band to tour the U.S.A. and Canada. I was hired to play all the Buzzy Feiten parts ...
See Discography
1992 to Present : The Terry Evans Band
When Bobby and Terry parted ways I stayed on as full time guitarist for The Terry Evans band. From 92 to present we have released 7 albums. We toured Europe Canada, U.S.A. and even made it to Beijing China. We have recorded and performed with Ry Cooder, Jim Keltner, Gorge Caldaron, Willie Green Jr., John Luke Logan, Hentz Powell, Robert Cray, Buddy Guy, Jeff Healey, Candy Kane, Shemika Copeland and a long long list of others ...
See Discography
1997 To Present : Jesse Samsel Band, Jesse Samsel
I have had the opportunity to have some of the best players in PDX perform and record with me. The late Phil Haxton, Don Worth 2, Timmer Blakely, Ken Scandlyn, Dave Stenson from The Grass Roots, Jeff Otto, Justin Matz to name a few ...
See Discography
1998 : Cascade Blues Association Muddy Award
"Best New Act"
1998 : Cascade Blues Association Muddy Award Nomination
"Best Male Vocalist" Curtis Salgado and Lloyd Jones Tied This Year !
2014 : Steamy Windows Reunion Gigs
After 20 years since the original members all performed together, we performed 2 shows In October with future plans to work together as our schedules allow ...
2015 : Jesse Samsel Anthology Album Release !!!